AI Powered Tools Managed by Experienced Media Buyers.
Elevate your brand's performance with the power of AI and drive conversions with Exact Conversion's media buying.
What's in the works?
Play Promo
Transform Your Advertising Strategy and Achieve Business Goals with Our Data-Driven
01 // AI Powered
Digital
Media Buying
Unleash Your Advertising Potential, Outshine Your Competitors and Dominate Your Market with Us.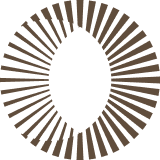 Strategize and execute digital media campaigns for maximum impact.
–  Audience Targeting
–  Campaign Strategy
–  Media Buying
–  Tracking & Optimization
–  Programmatic Ads  
–  AI Budget Management
Uncover valuable insights to implement the perfect brand strategy.
–  Audience Research
–  Competitor Analysis
–  Industry Trends
–  Market Segmentation
–  Consumer Insights
–  Data Analysis
AI Design visually appealing and engaging digital ads that convert.
–  Conceptualization
–  Smart AI Design
–  Production Team
–  Motion Graphics
–  In-House Studio
–  Creative Testing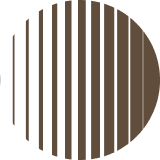 AI improve campaign performance for the ultimate ROI experience.
–  Real-Time Monitoring
–  Metrics Analysis
–  Attribution Modeling
–  A/B Testing
–  Funnel Optimization
–  Continuous Improvement
02 // Who we are
As industry trends and technology change, we constantly
innovate and adapt

to stay ahead of the competition.
Ready to talk business? Shoot us an email.
Our offices are Located in Huntsville, Alabama and provide digital buying services to companies globally. Our goal is to partner with our clients, helping them navigate the digital landscape and achieve success through effective and cost-efficient campaigns. With over 18+ years in the digital marketing landscape, we have collaborated with thousands of clients to deliver measurable results and strive to exceed their expectations.
Effective Conversion Rate (2023)
03 // What we do
Crafting impactful digital experiences is crucial for a thriving digital brand
Exact Conversion devises a strong digital strategy for your brand, we conduct thorough research including customer interviews and data analysis. We continuously monitor and refine our approach through precise analytics tracking. The insights obtained shape our strategy, identify areas for adjustment, and provide you with a comprehensive understanding to make informed marketing choices.
• Research
• Target Audiences
• Brand Strategy
• Content Strategy
• Art Direction
• Automations
04 // Who we are
AI

Generation
Exact Conversion integrates with the latest AI image and text generation tools to improve creative testing and planning.
Our experience media buying team utilizes the data-based insights collected to instantly generate personalized ads based on active campaign conversions and analytics.
OpenAI's mission is to ensure that artificial general intelligence (AGI)—by which we mean highly autonomous systems that outperform humans at most economically valuable work—benefits all of humanity.
Our primary drive is to generate breakthrough ideas and convert them into solutions. We respect innovation over tradition. We trust that our differences make us more robust, and so we seek reason within every difference of perspective.
05 // Let's Collaborate
How is your brand doing?


Are your competitors gaining the upper hand?



What digital strategies you are missing out on?
Get the answers you want
Request Your FREE Evaluation
06 // Partners
Our industry
partners.
Our company has partnered with industry leaders to ensure we have the proper channels of communication to ensure your campaign's success.
07 // Featured Stories
What's new?
Stay informed on the latest information on Digital Media Buying, Popular industry techniques and how the latest AI tools are impacting the industry.
Ad-supported streaming grows, while marketers demand better measurement and a greener supply path. Digital media channels continue to deliver...
08 // Let's Collaborate
Ready to

work with us?
Thank you for taking the time to learn a bit about how Exact Conversions can revolutionize your business. If you are ready to start increasing conversions and learning how we can instantly eliminate 35% to 45% of ad waste. Click on the button and request your commitment-free valuation today.